Inflatables
We offer a wide range of inflatables, from the Rigid Inflatable Sunsport tenders to AirHead Inflatable Towables and Saylor Inflatable Kayaks. All Our Products can be found on our shop pages, however fro a brief description please see below:
Sunsport Inflatables
The SunSport range of inflatable boats are available in three models:
Slatted Floor Boat
All-Inflatable Boat
All-Inflatable RIB with Deep V-Bottom.
Ranging from 2.20 to 3.49m in length, the boats can carry up to 5 persons and can be powered by outboards up to 15hp. These go-anywhere boats are easy to store without taking up a lot of valuable space as well as being easy to transport and launch.
There is also a SunSport narrow beam Kayak available, guaranteed to provide lots of fun on the water without breaking the bank. The Narrow Beam model comes with a soft tail and a detachable outboard bracket (max 4hp)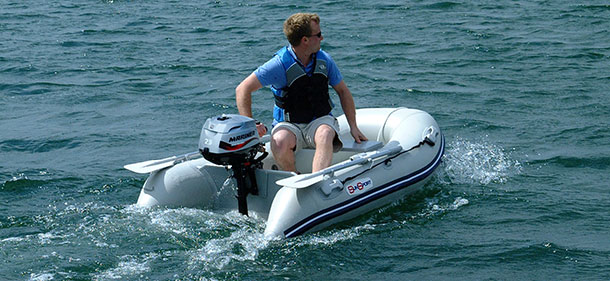 AirHead Towables
Airhead Towables are made from the highest quality  Heavy Gauge PVC Bladders, teamed with 840 denier Nylon covers. They produce many towables from the simple single person Blast to the six person bananah boats and bandwaggon inflatables. There quality has insured that Airhead is now the Brand to have.
Savylor Kayaks
Whether you want to feel the spray on your face as you cut through white water, or simply to enjoy family fun paddling gently around a lake or sea shore, you'll find the perfect solution in our wide range of Sevylor® kayaks and canoes.
For more information please call 01473 655068 or email info@bannisterboatservices.co.uk